We designed, developed and implemented the MyRxProfile Android and iOS apps as well as their website. We also have managed and launched multiple marketing campaigns and managed SEO on their behalf.
MyRxProfile is a medication interaction checker app that can help prevent Adverse Drug Reactions (ADR), to save lives and empower consumers with the information they need all in the palm of their hand.
They hired Noble to design and develop their Android and iOS applications, website, and to manage their marketing campaigns across a variety of digital platforms.

Noble Applications is also a strategic marketing services partner for MyRxProfile and manages the marketing and business strategies for optimization of the MyRxProfile application platform.
Success metrics and goals are based on the velocity of consumer downloads, consistent usage of the user base, and are built upon MyRx being a leader and educator to fulfill their mission which is to help prevent adverse drug reactions and save lives, in addition to improving upon defined consumer metrics that prove company value to prepare MyRxProfile for strategic investor and partner conversations for the next phase of their platform.
We began  the marketing services in a phased approach, and the coordinated product development services to be executed concurrently with the phases so the product and marketing can drive measurable consumer adoption goals for the campaign during the 2018/2019 fall/winter cold and flu seasons.
Simple Scan and Med Checker
The Days of the family doctor knowing all of the medications you're taking are over. MyRxProfile's goal was to create an easy-to-use app that will help users get the information they need now by simply scanning a medication label or packaging. MyRxProfile can and should be used with both prescription medications and over-the-counter (OTC) meds, with instant results that provide immediate and valuable information to the user.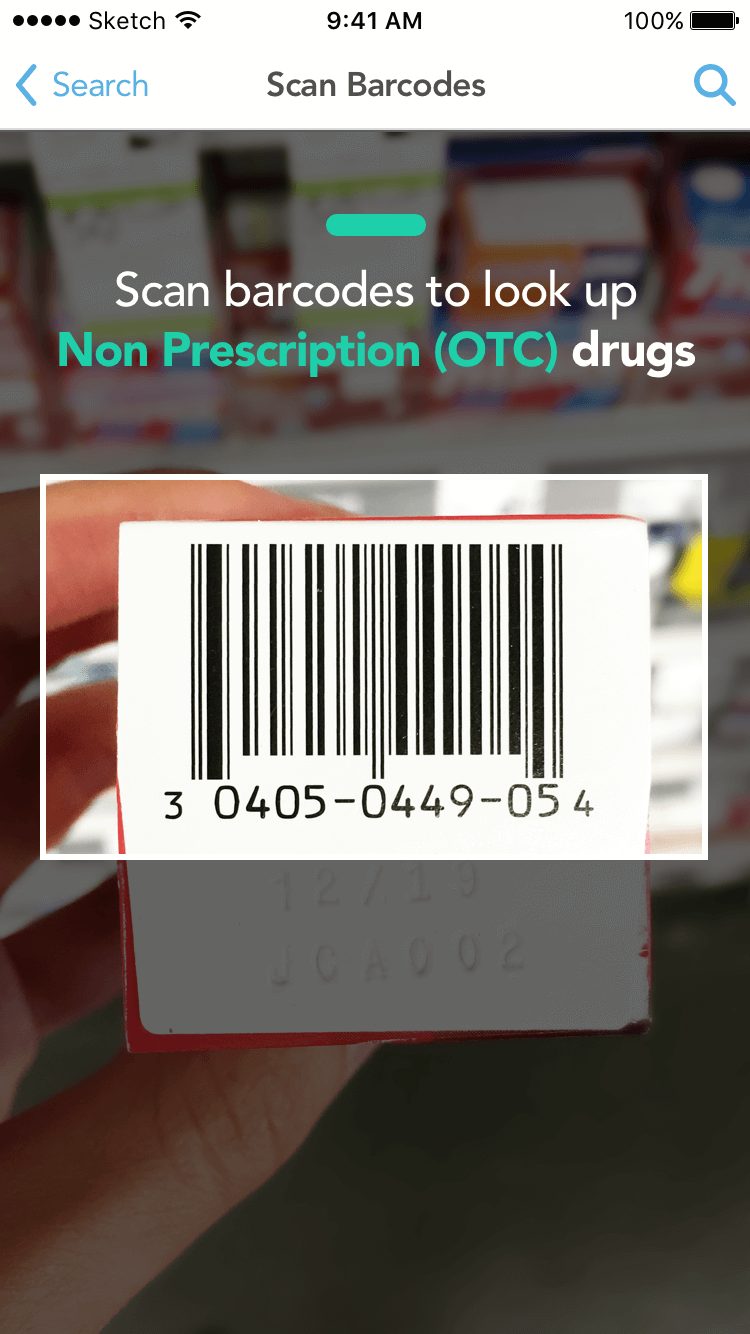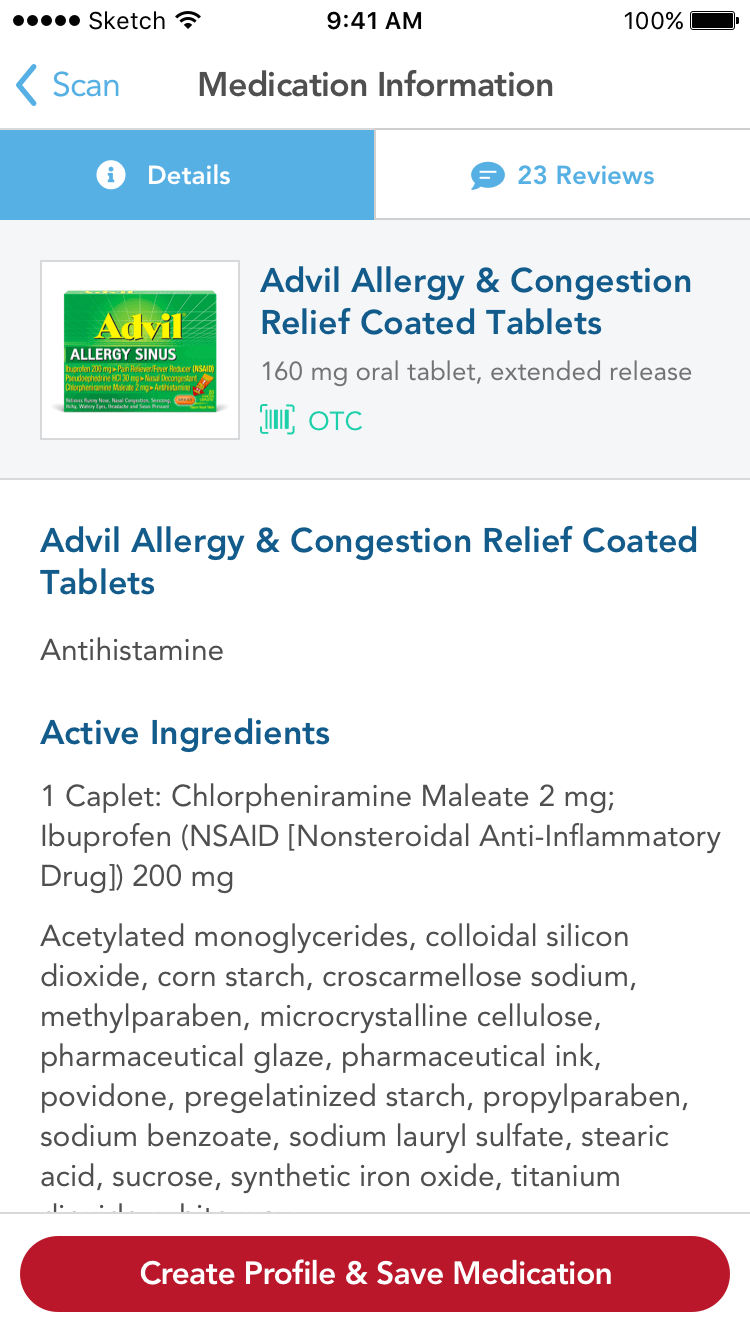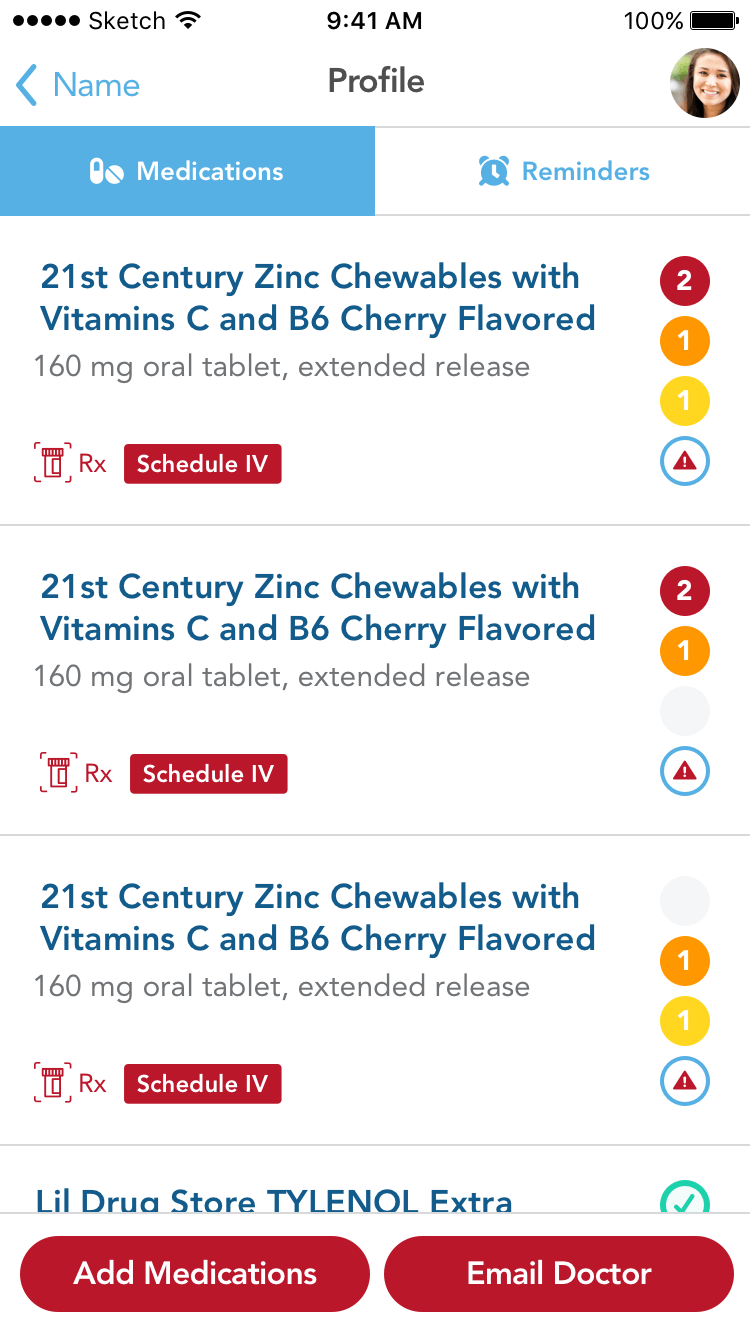 Immediate and Long Term Value
With MyRxProfile app we worked closely with the client to make sure it was easy and intuitive  for users to easily build their profiles, learn necessary information about medications and supplements they are taking or considering taking, and receive immediate interaction alerts on medications with risks or like ingredients.
We added additional value to the existing application by working with the client to create new features that keep users returning to and engaging with the apps such as medication reminders and ratings. Users are able to leave reviews and star ratings of medications in the database and engage with other users within these reviews. They are also add medications from their profiles to a scheduler where they can track both long and short term medications, receive push notifications to be reminded to take medications, and track whether or not their dosages were taken.