Paul Rand. Paula Scher. Saul Bass. Aaron James Draplin. These are just some of the people that have designed some of the world's greatest, most notable logos. With a full portfolio and history of working with brands such as IBM, Nike, Citi Bank, Kleenex and Quaker, just to name a few, their work creating timeless logos for countless companies has not gone unnoticed, as these designers have and had become some of the most sought-after designers in the world. Although logos aren't their only area of expertise, it can be noted as one of the most important. To quote Steven Heller, "The logo is an identifier but it's also something that stands-in for who you are."
A logo, in and of itself, is something that represents a company, a brand, its products – essentially its identity. On the daily, we don't even think about logos and their impacts on our psyche. Think back to your childhood, think back to the moments you have the best memories from, and it's almost certain you're going to remember some sort of logo or brand you've spent time with. Logos create a brand's sense of place, and they tie your mind to those certain moments you've lived through, weaving a personal story through the fabric of your timeline. 
The same is true with design in general – good design will stick with your brain, with your thoughts, and will come out, in the end, as something that has intermingled itself with your identity, which is a fantastic goal for your brand and business as well. To say that something you've created – whether it be a logo, business card, a magazine article, or an entire branding system – has given people a sense of self, has given them something to stand for or associate themselves with is a high, high honor.
That's what Noble Applications does, too. Everything from branding, design guides, logos, and entire platforms, we give you something to identify your brand with, a logo to tie your brand to, or a place your followers and users can call home. Our Director of User Experience, Jennifer Bellin, heads up the design process and continuously iterates and works with whatever design it might be to make it best reflect the business and everything it encompasses. She has even been a featured artist for the Best Logo Designs.
Jenny has been working with Noble Applications as a designer since 2018, and has since been a main point of contact and collaborator on a multitude of projects that Noble has taken on. One such project that Jenny has recently become recognized across Noble for is a logo design she created for a company called Next Level Outdoors. But how did she create such an award-winning design in the first place? And where does she gather inspiration from?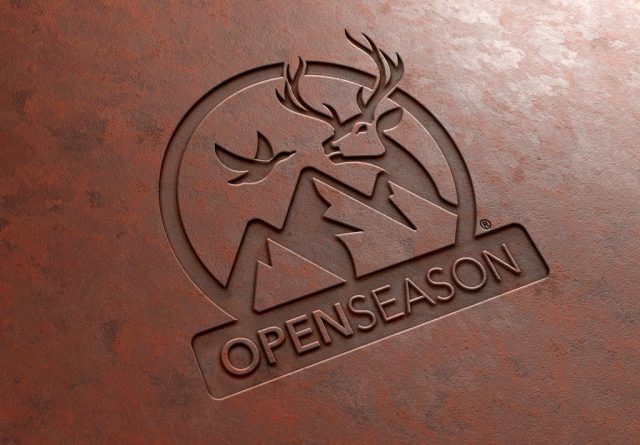 In the initial stages of discovery for any logo, Jenny begins by observing the key features of the business, their objectives, their user's goals, along with the entirety of the spirit and voice of a company. She focuses on the larger picture and ensures that she knows the direction to take the design before zooming in to the minutiae. In the case of Next Level Outdoors, we're looking at a booking application which connects hunters with outfitters – understandable enough. Let's take a look at what the initial design process looks like.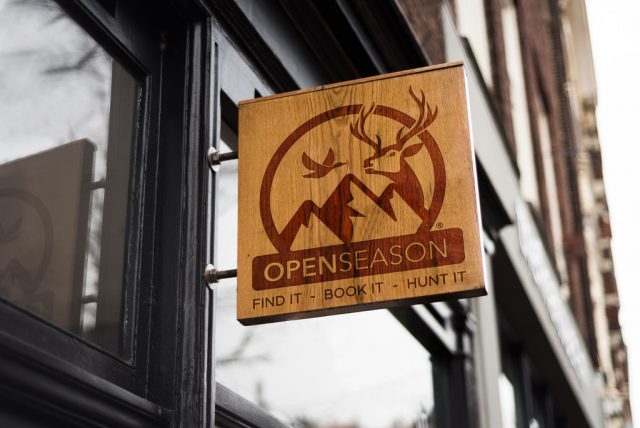 The logo design process differs from User Interface and User Experience(UI/UX) design in a few ways. Inevitably, the logo is going to need to be used on a multitude of different mediums, in a wide array of different sizes, and needs to be prepared for more than just digital use. Jenny begins with a mood board, determining the colors, look and feel, and personality of the company. She uses the mood board as a vehicle for her ideas and inspirations. This mood board is one of the the driving forces behind the look and feel of the logo and the theme of the company in this phase of the process. Collaborating with every client in this process helps her determine a direction that best reflects what the company's mission and vision are through a cohesive design strategy. It's through this process that Jenny truly has the ability to bring a brand to life. 
Although mood boards can be effective, they're not the only thing that Jenny uses to create stunning designs for brands. This is where sites like Behance, Dribbble, and even Pinterest come in handy, as they allow her to gather inspiration from different elements of different pieces of work that relate to the ideas she already has. It's sites like these that truly become a tool during the creative process, and although these sites seem like they offer limitless possibilities for creation, there are indeed some limitations Jenny works under – perhaps on purpose.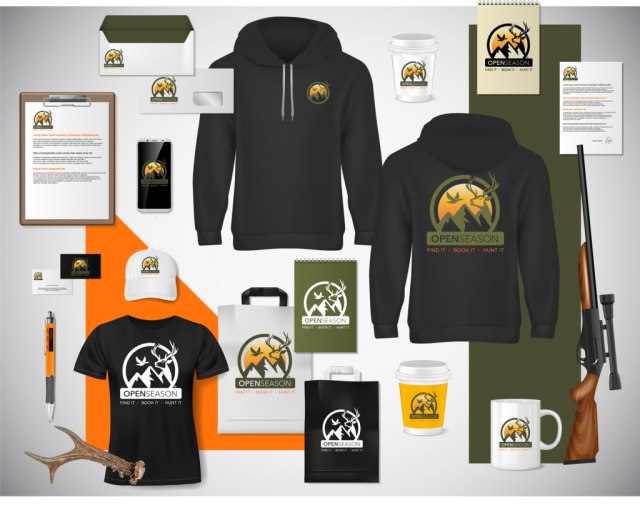 In design, limitlessness offers a sparse and oftentimes muddled result. With no limitations comes no direction, no true path forward. More often than not, limitations offer freedom, true creative expression, the ability to know where your boundaries are and explore the possibilities within the imaginary walls created for the artist or designer.
For Jenny, these limitations lie within the meaning of the logo or design itself. It cannot be overly complicated, it needs to scale, be designed in different mediums – both digital and physical. You can't just imagine the logo on an app favicon or a website, you've got to imagine it stitched to a hat, a metal embossment, or even in black and white. It's within the confines of these limitations that Jenny finds the creative freedom to design stunning logos, materials, design systems, and so much more.