We worked on the concept, design, and development of an iOS game to make learning vocabulary fun for middle schoolers
We are the design and development partner for Eagle Eye Test Prep in their strategy to provide a suite of educational apps. The challenge was to make a fun, engaging game for students of all ages that would help them build their vocabulary skills.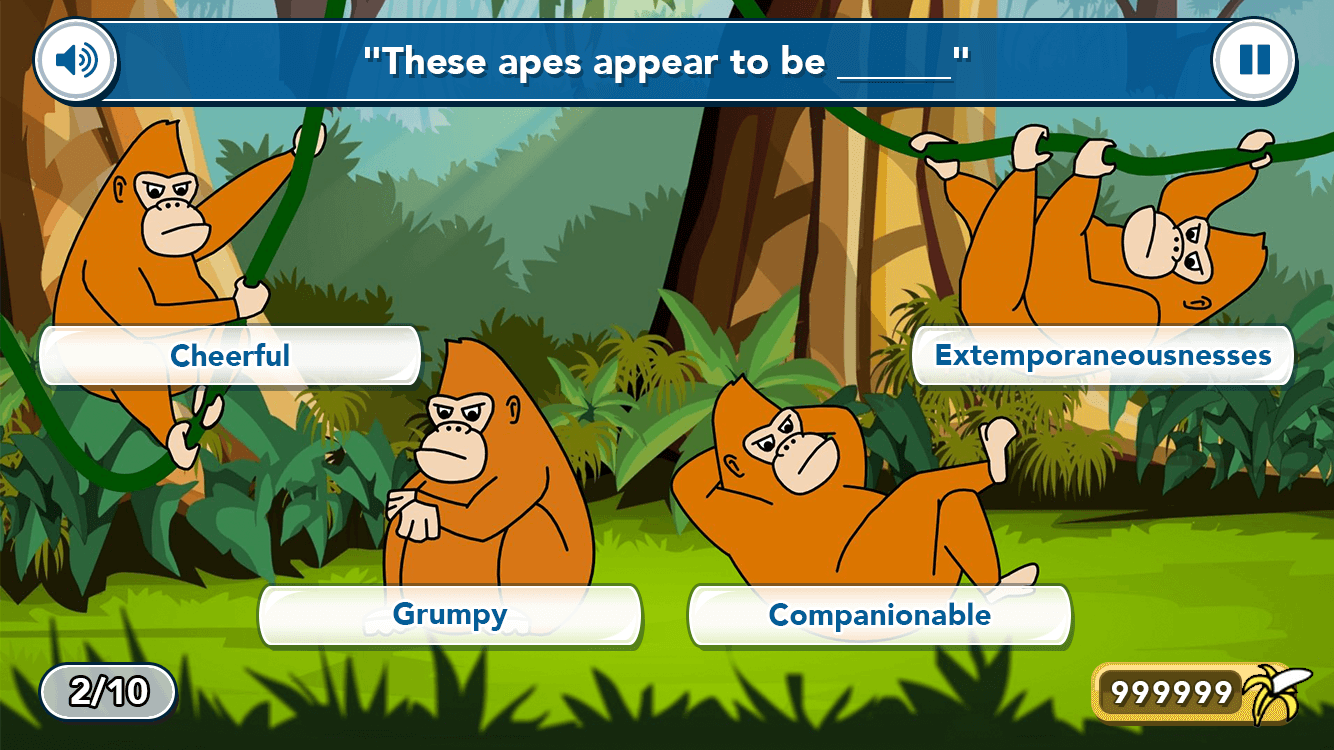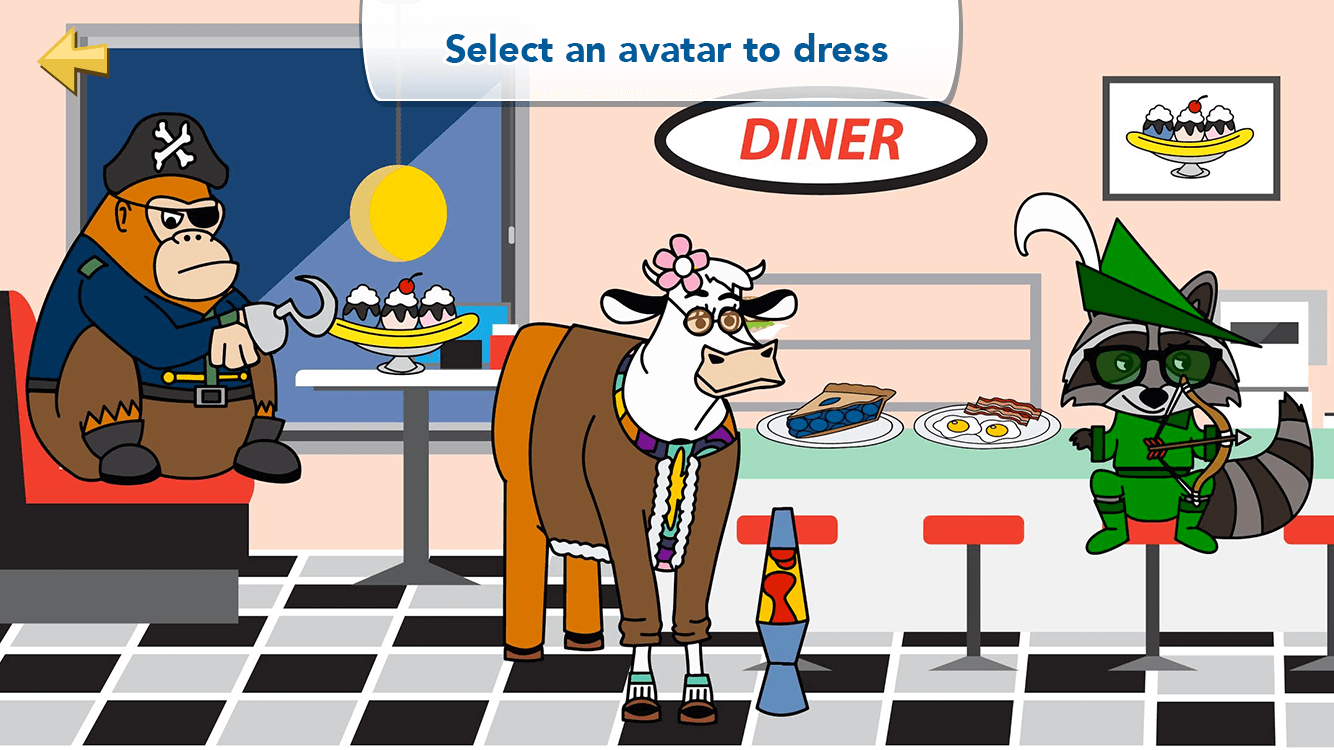 Positive Reward System
To encourage learning, the gameplay needed to provide satisfying feedback to students whether they answered correctly or not. A correct answer is rewarded with tokens to purchase costumes for avatars, while an incorrect answer vaporizes an avatar. We collaborated with the educators at Eagle Eye to design whimsical levels and characters with animation sequences that are silly, but not gory.