We collaborated on the concept, designed, and developed for the Soar Above event single page website for End Domestic Abuse Wisconsin.
End Domestic Abuse Wisconsin needed a refreshed event page that also had the ability to be a stand alone site to attract, inform and educate donors and attendees of their annual fundraiser.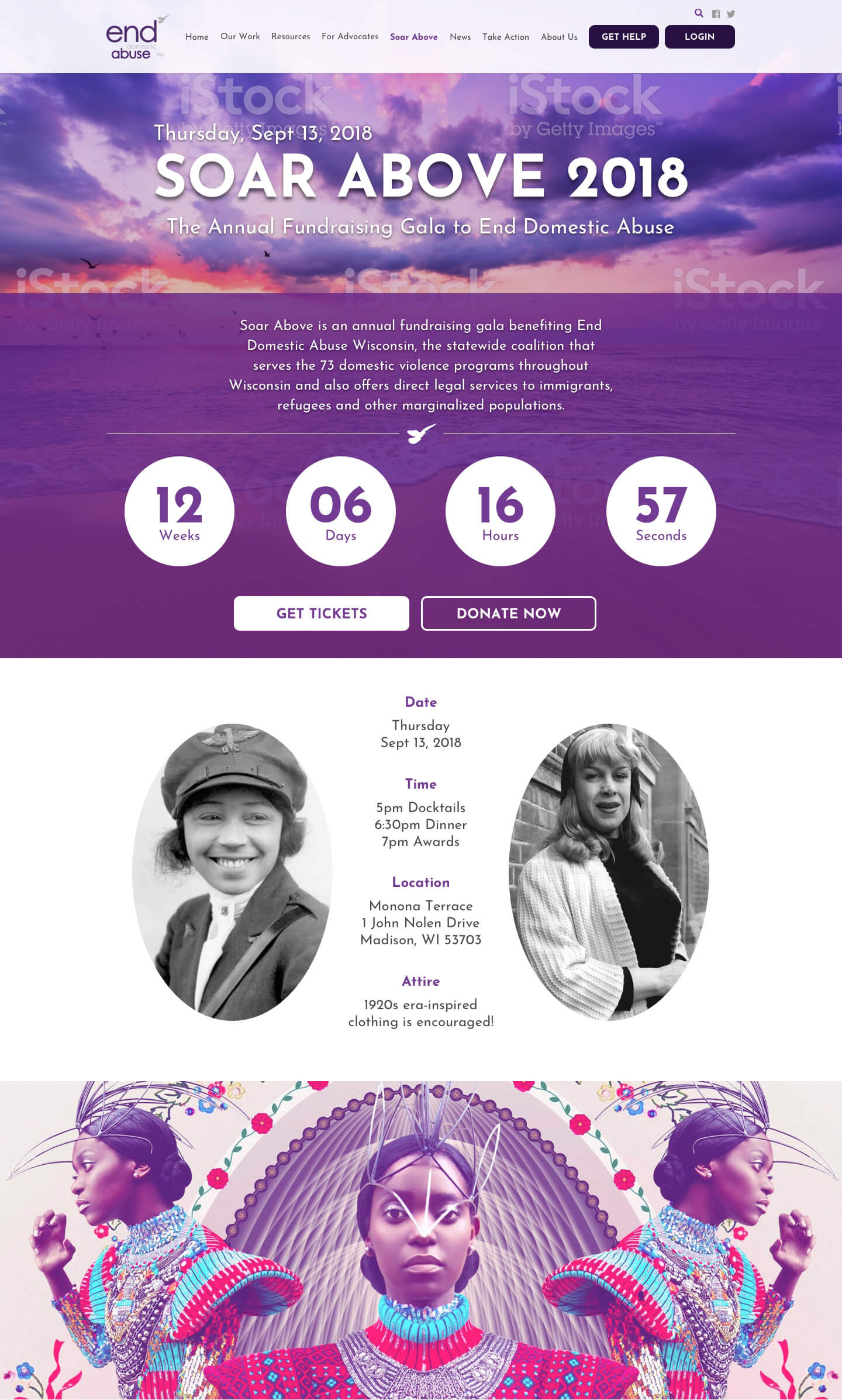 End Domestic Abuse Wisconsin's Soar Above 2018 event took center stage to create a compelling, and beautiful experience to raise funds for their non-profit. The website required the aesthetic to be completely redesigned with an emphasis on visuals and beauty as well as have a simplified experience for users to easily find information, donate, and purchase tickets.
Their previous website had issues with the user experience and aesthetic due to the limited framework of the existing page. This made the process of  purchasing tickets cumbersome and difficult for the user.
Their goal was to create a landing page that showcased the mission of End Domestic Abuse Wisconsin , the event itself, the entertainers  and performers, with calls to action to donate and purchase tickets throughout.